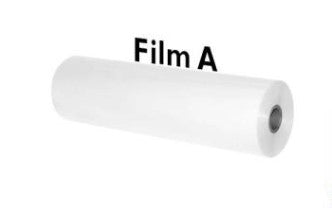 UV DTF Premium Film A
by INKJET PARTS
Film A, the transparent sheet specifically designed for UV-DTF (type II), serves as the canvas for printing designs using a UV-DTF printer. The surface to be printed is pre-coated with a special adhesive that facilitates the adhesion of DTF inks.
Before initiating the printing process, it's essential to peel off the protective paper and position the sheet with the sticky side facing up. The printing sequence typically follows this order: white ink, color ink, and varnish, although variations may occur in the coil width.
To complete the procedure, laminating Film A together with Film B for UV-DTF is imperative. For instance, if you've printed on a Film A sheet up to 43 cm in width, it's advisable to laminate it with a Film B coil of the same 43 cm width.