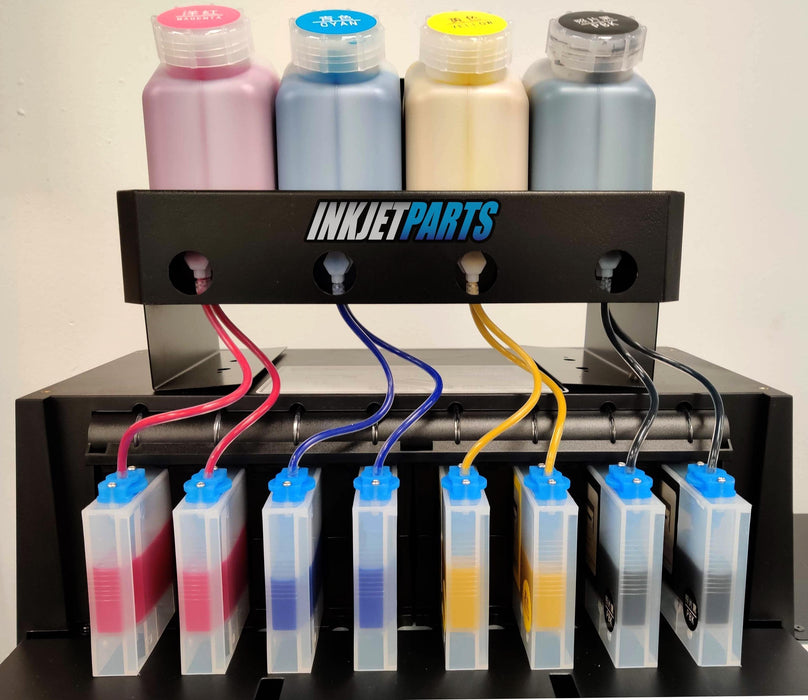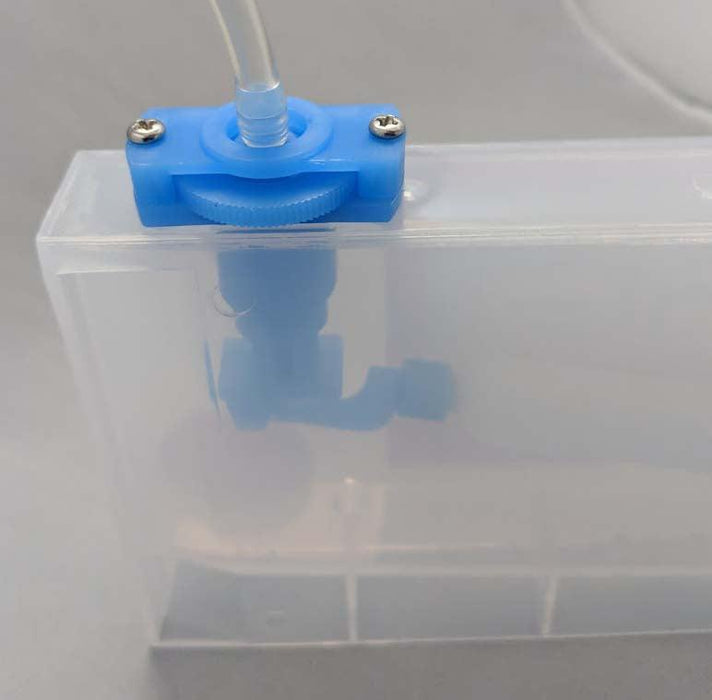 Mimaki Bulk Solvent Ink Starter Kit
by INKJETPARTS.NET
The Mimaki Bulk Ink System can be used with Roland printers running SS21 ore ES3 inks. This system comes with 4 tanks, 8 cartridges and tubing needed to connect everything. Our bulk ink set includes the following items. 
- 4 High quality tanks. 
- 8 NEW VERSION 2020 Float cartridges with easy connect fitting. 
- 1 Set of 1 liter CMYK EPTA Eco Solvent
- 8ft of premium soft tubing for connecting the system.
Mimaki Chips can be found on the link below.

https://inkjetparts.com/collections/eco-solvent-ink/products/mimaki-ss21-permanent-chips-cmyk
https://inkjetparts.com/collections/eco-solvent-ink/products/copy-of-mimaki-jv33-cjv-130-es3-permanent-chips-cmyk