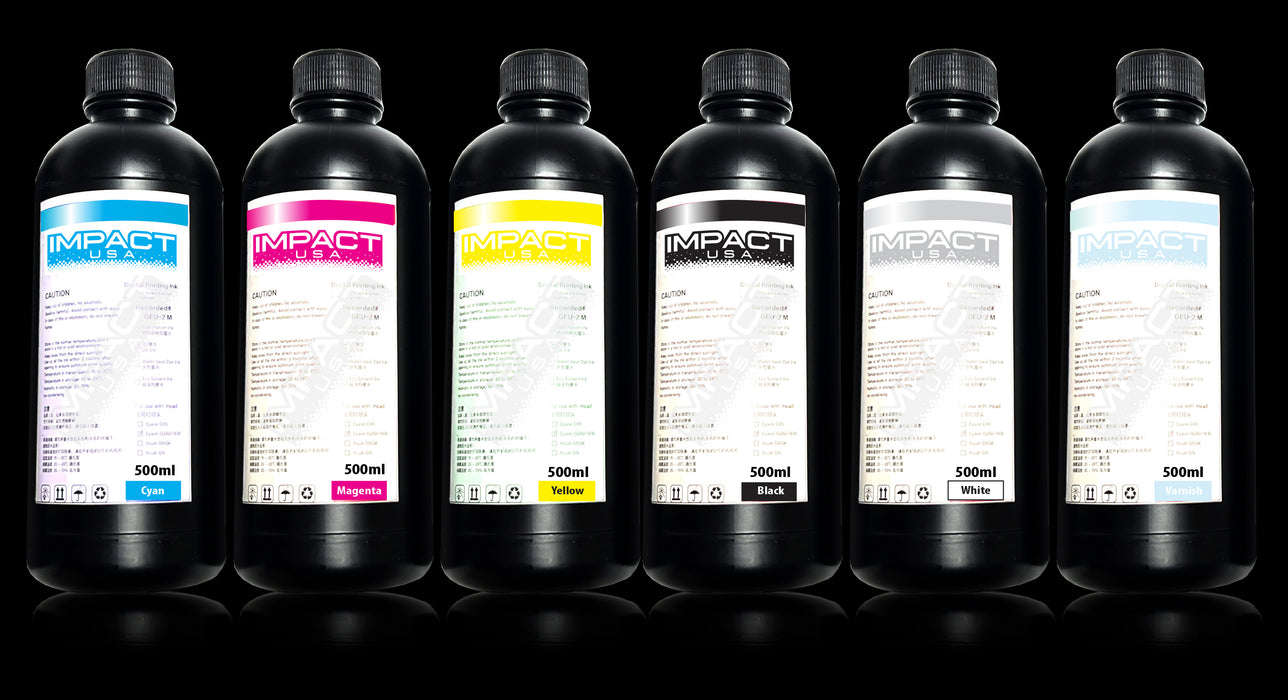 Impact UV DTF Ink 500ml
by INKJET PARTS
Impact UV DTF Inks are specially formulated for application in the UV-DTF method. These inks exhibit vivid and enduring colors, ensuring the creation of striking and resilient designs.
Compatibility 
Epson TX800, XP600, 1390, i1600 & i3200
Key Features:
Durability: The prints are exceptionally resistant to washing, ensuring long-lasting results.

Versatility: These inks are compatible with a wide range of surfaces including metal, ceramic, plastic, wood, acrylic, and more. However, they are not suitable for use on fabrics.

Vibrant Finish: The colors produced are vibrant and eye-catching, adding a lively touch to your designs.

Weather Resistance: These inks are resilient in the face of humidity and sunlight, contributing to the longevity of the designs.