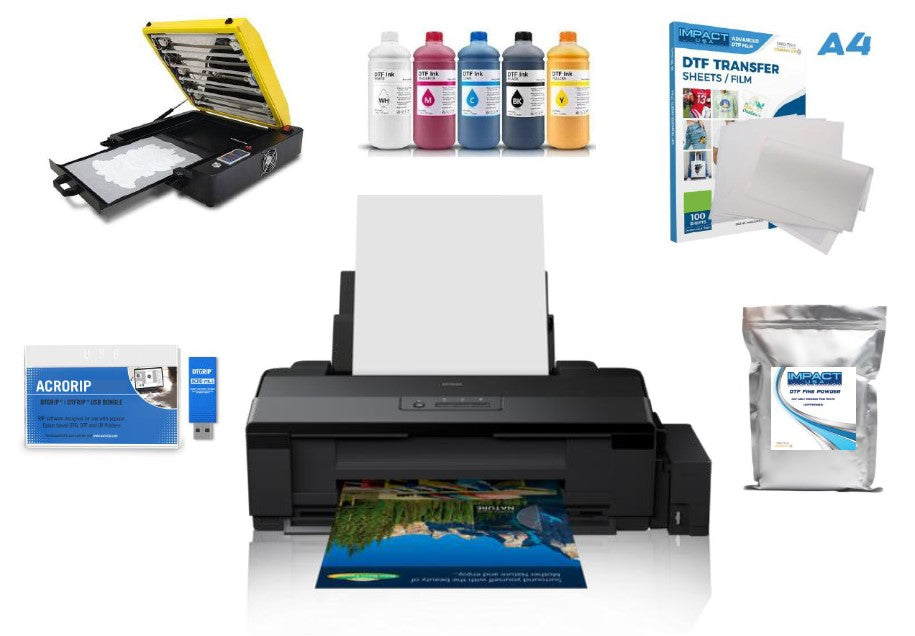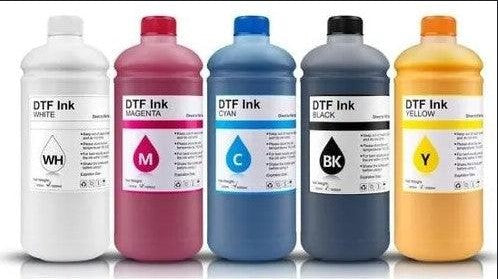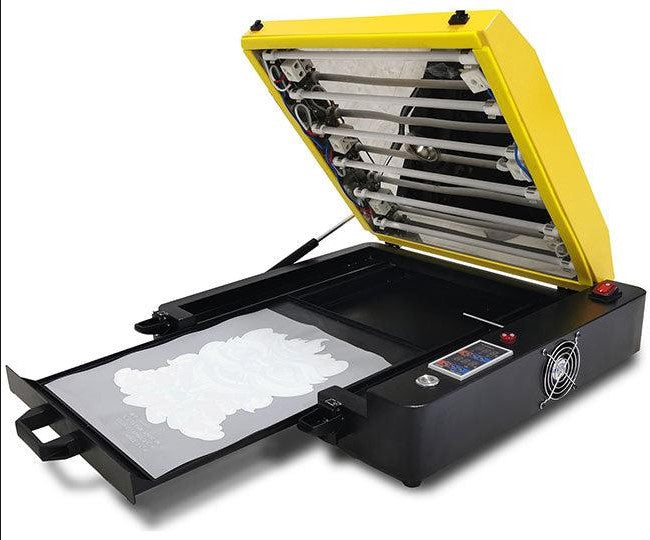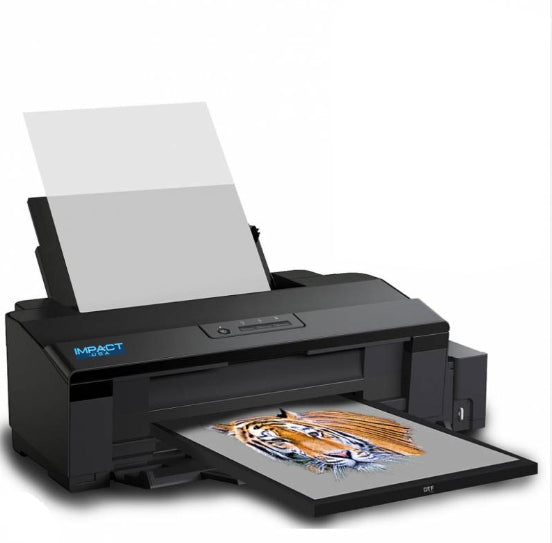 Epson L1800 DTF Bundle
by INKJET PARTS
The Epson L1800 DTF printer is an excellent choice for hobbyists looking to venture into direct-to-film (DTF) printing. This comprehensive package includes all the essential components needed to kickstart your DTF printing journey, making it a convenient and cost-effective option for beginners.
Here's why the Epson L1800 DTF printer is great for hobbyists:
All-in-One Package: The printer package comes complete with everything you need, including ink, film, powder, RIP (Raster Image Processor) software, the printer itself, and even an oven for curing prints. 

High-Quality Output: The Epson L1800 is known for its impressive print quality, making it suitable for printing detailed and colorful designs on films.

User-Friendly Setup: With installation videos included in the purchase, setting up the printer and all its associated components becomes a straightforward process. This is particularly helpful for hobbyists who may be new to DTF printing.

Cost-Efficient Solution: Investing in this package offers good value for hobbyists, as it eliminates the need to purchase various items separately. It also helps control ongoing costs with the included ink and consumables.

Versatile Application: DTF printing allows for a wide range of applications, from custom apparel to promotional items and more. With this package, hobbyists can explore various creative projects without limitations.
In summary, the Epson L1800 DTF printer package is a great choice for hobbyists interested in direct-to-film printing. Its all-inclusive nature, high-quality output, user-friendly setup, and versatility make it a practical and cost-effective solution for those looking to start their DTF printing journey.
Package Includes 

- L1800 Epson DTF Printer
- CMYK+W 1 Liter
- 2 kg Powder 
- Film 
- RIP
- 13x19" Oven