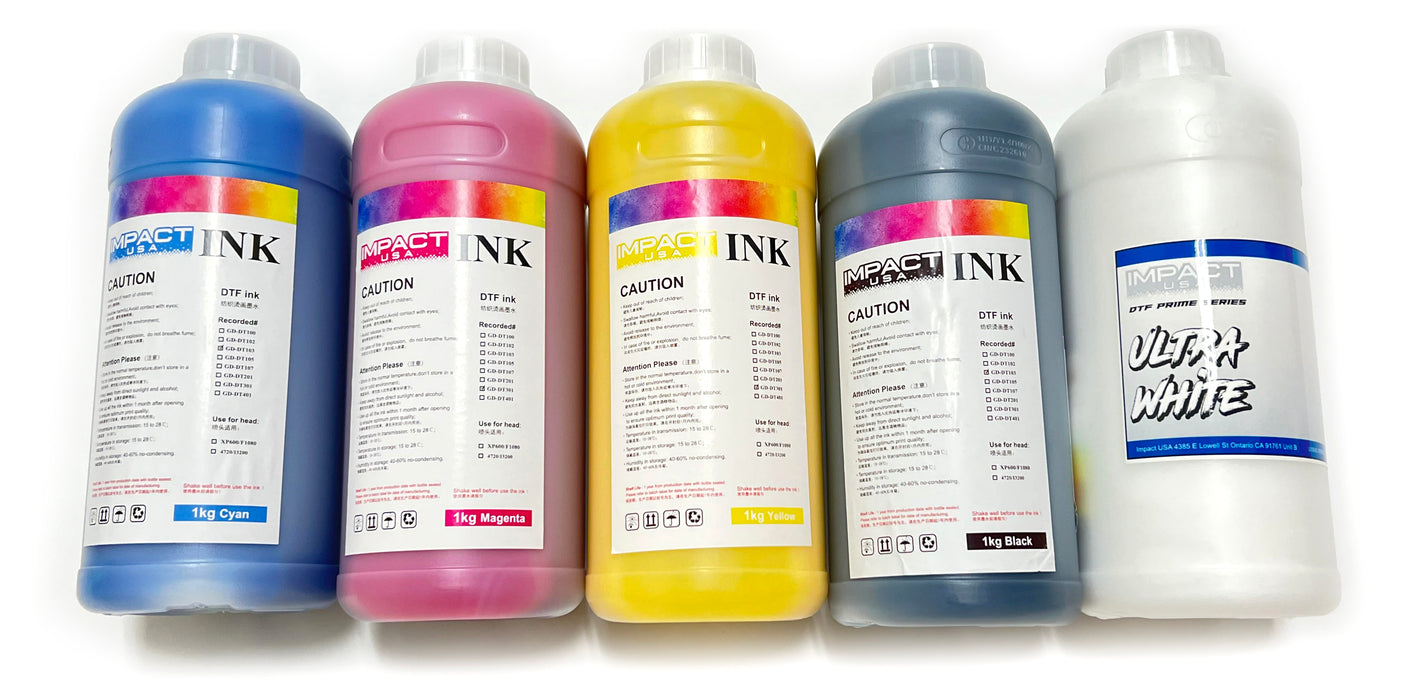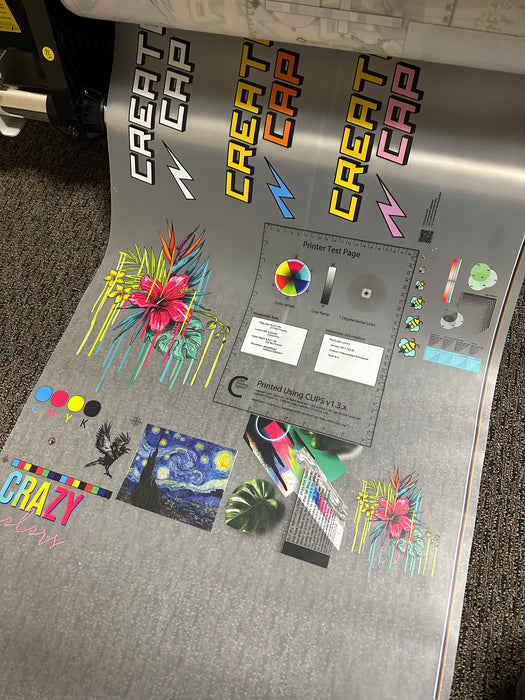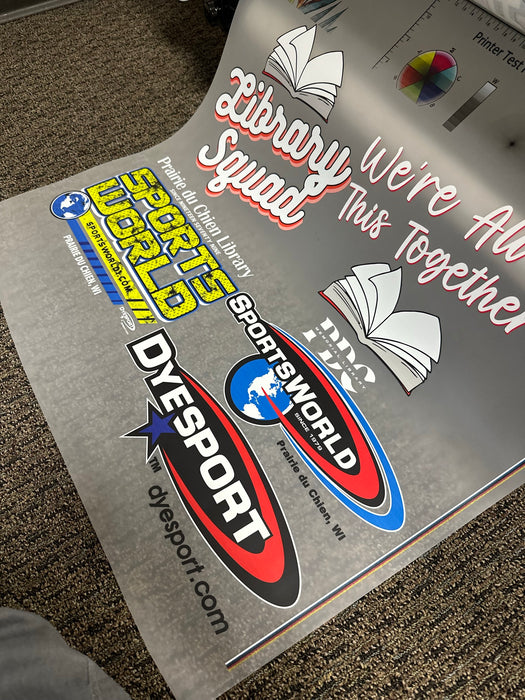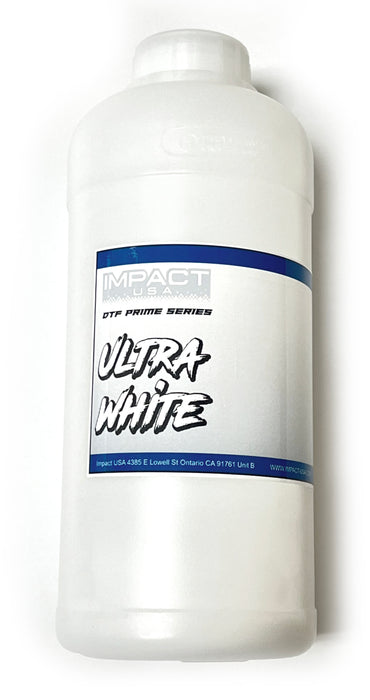 DTF CMYKW Ink 1kg
by INKJET PARTS
Description 
Our Direct-to-Film (DTF) inks are engineered to provide exceptional reliability when used with Epson printheads. These inks are known for their vivid color rendition, boasting the industry's best color gamut. With our DTF inks, you'll experience fewer disruptions in your printing process, resulting in reduced cleanings and virtually no nozzle dropout issues.
One standout feature of our DTF ink collection is our ultra white ink, which sets the standard for opacity in the industry. This means that when you use our white ink, you achieve unmatched coverage and brightness, ensuring that your designs and prints truly stand out.
Choose our DTF inks for their unwavering dependability in Epson i3200 printheads, their exceptional color vibrancy, and the peace of mind that comes with reduced maintenance requirements, setting a new benchmark for your printing needs.
Features
- High color density, wide color gamut, outstanding color saturation.
- Excellent performance on all fabrics 
- Great wash fastness
- Made for DTF printing 
- Ultra White ink for the best color and opacity
- Consistent color from batch to batch
Works with the following mainchains
- Digital Heat FX ColDesi  
- Mongoose II ( DTF Superstore )
- Black Widow
- All American Prestige Printers
- DTF2U MACH
- The 24″ Classic DTF Printer
- Nu Sign FTG-I3200-60
- DTG PRO MIDI V3
- Cobraflex Printers
- Omni DTF
- Uniset 330
Printhead Compatibility
Epson 1430, 1390, L1800, Epson P400, P640, P600; Epson R1800, R1900, R2000, R2400; Epson R3000, R3880; Epson F2000, F2100, F2200; Epson 4720, 4800, Epson XP600, Epson I3200