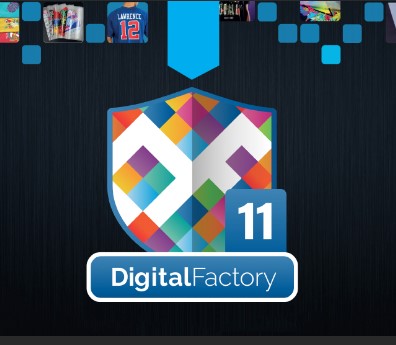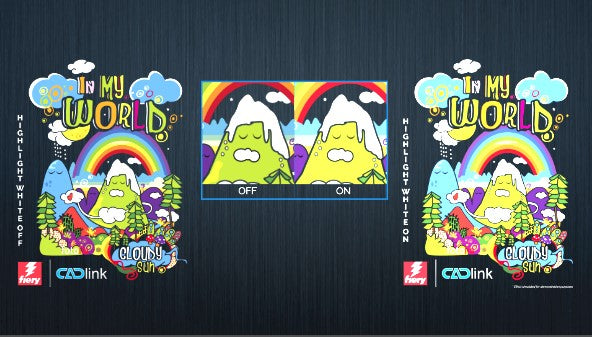 CADlink RIP V11 DTF Version : CADlink DigitalFactory Version 11 for DTF Printers (Large Format Edition)
by INKJET PARTS
Digital Factory v11 Direct to Film WIDE FORMAT Edition
DF-1100-P-DTF
Works with compatible WIDE FORMAT width Printers ( 24" print width or wider )
One of the most powerful color management workflow platforms on the planet is taking a leap forward with the release of Digital Factory v11! As a market leader in specialty printing applications, Digital Factory v11 expands on the amazing performance you've come to expect in direct to film, direct to garment, UV, sublimation, toner transfer, and wide format print/cut applications. Get the newest and most powerful features for your workflow with what's new in Digital Factory v11, including an absolute must-have for direct to film producers:
SINGLE PASS UNDERBASE AND HIGHLIGHT WHITE
Full Version Dongle

 

(FULL VERSION, LIFETIME LICENSE)
We will mail you the dongle in the mail, along with instructions for software to download to use the dongle.


Full Version Download

 

(FULL VERSION, LIFETIME LICENSE)
Now available for

 

immediate download after checkout - no dongle required

.
Full version trial download is available immediately after checkout (comes with a 15 DAY LICENSE for immediate use), a LIFETIME LICENSE code will be issued via email within 1 business day.
We offer free installation support with every order!
Advanced features to keep you a step ahead:
Advanced color manipulation and removal
White opacity control to save money on ink and speed up the print process
Professional layout tools to design custom sized graphics
Rasterization
Color Blending
Direct printing from your favorite graphics program
Compatible with Microsoft Windows 7 / 8 / 10 / 11 (x32 and x64)
And much more!
Compatible with the following popular DTF based printers:
DTFPRO Panthera
DTF JET ONE
Epson 78xx (example 7800, 7890 etc)
Epson 98xx (example 9800, 9890 etc)
Epson 9900
Epson SC-P6000
Epson SC-P9000
Audley 24
Azon Pronto
AGA DTF-L
AGA DTF-M2A
Titan Jet
Oric
HJD
Sublistar Allfar DTF
Mutoh VJ-628