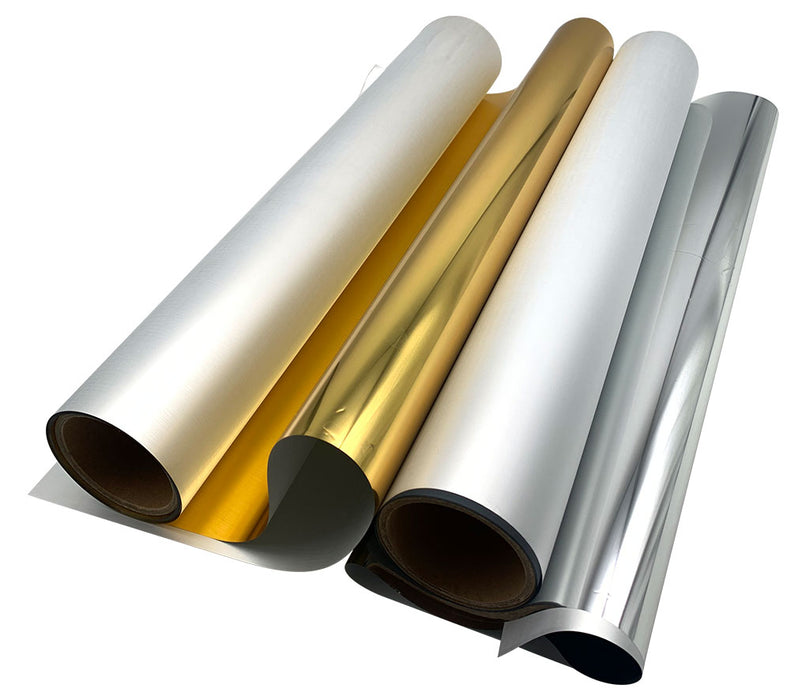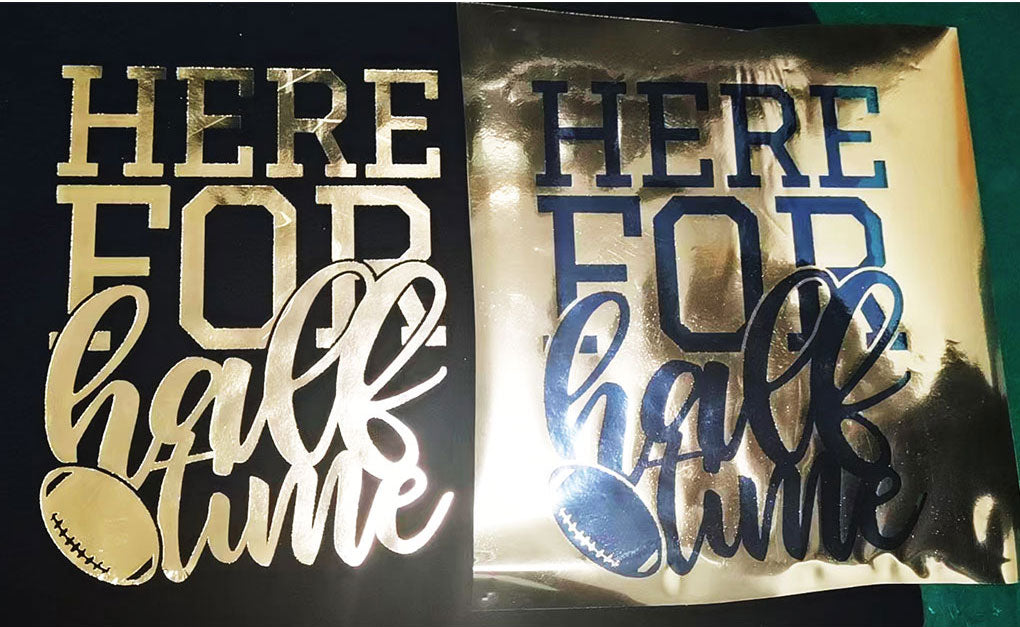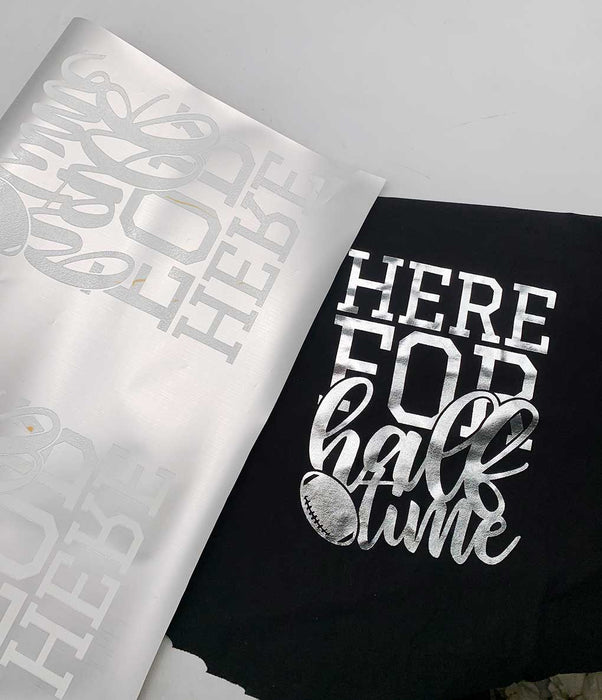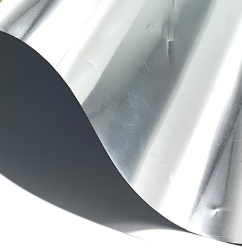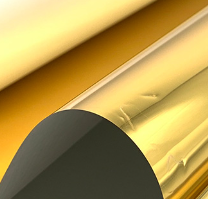 24in x 164ft DTF Gold/Silver Foil Film Roll
by INKJET PARTS
Instructions:
1. Print your image onto the foil using IMPACT-USA white ink.
2. Apply IMPACT-USA TPU powder, shaking off any excess, and then place it in the oven until the TPU is thoroughly melted.
3. Select your garment or fabric, and position it on your heat press. Please note that temperatures and pressures may vary depending on your fabric type. Press the printed foil with the image side facing down for 6 to 8 seconds.
4. We recommend allowing the foil to cool completely before peeling.
5. In one swift motion, quickly remove the foil from the fabric by tearing it from side to side.
6. Consider using a lint roller to eliminate any remaining foil residue on the fabric.
7. In some cases, a second 5-second press may be advisable.
8. You'll be delighted with the stunning finish of your design.
Pressing twice for better results and water resistance.
The first time:10s at 284℉(140℃).
The second time after peel press again,10s at 302℉(150℃).