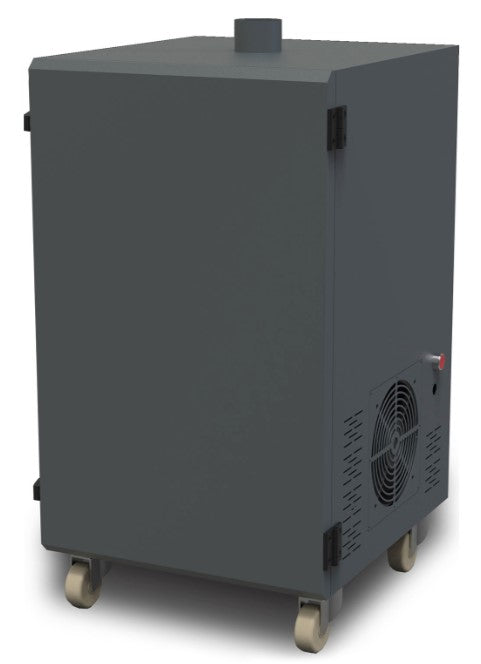 130W Fume Extractor Filter 240m³/h for DTF Powder Shakers IS30
by INKJET PARTS
130W Fume Extractor Filter and Air Purifier 240m³/h for 24" DTF Powder Shakers
The fume extractor is designed to provide additional protection via fume extraction: the pre-filter and filter capture the particles while the gas filter captures odors.
The new compact smoke filter is specially designed for the smoke filtration requirements of small equipment. It makes good use of internal oil and smoke filter bin, which prevents environmental pollution. It is usually used to deal with the smoke extract and filtration tasks of equipment such as small powder shaker (such as A3 powder shaker). Universal design, connect the hose, open and use, very convenient.
Specifications:
Rated Voltage: AC 110V ± 5%
Rated Current: 1.2A
Rated Power: 130W
Energy consumption: 60~130W
Max air amount: 240m³/h
Noise: ≤ 65db
Machine Size: 13.15in x 14.8in x 27.8in (334mm x 376mm x 706mm)
Machine Weight: 66lbs (30kg)
Package Size: 18.1in x 16.5in x 33in (460mm x 420mm x 840mm)
Gross Weight: 88lbs (40kg)
Package Includes:
• 1 x Fume Extractor
• 2 x Extraction pipes
• 1 x Activated carbon filter (Installed in the machine)
• 1 x Power cord
• 1 x Filter element (Installed in the machine)
• 1 set screws
• 1 x User manual