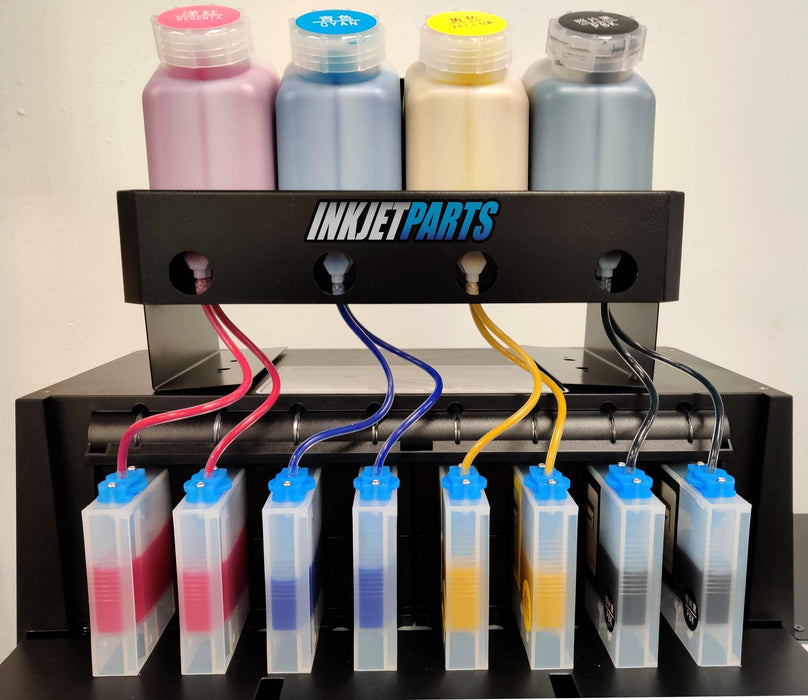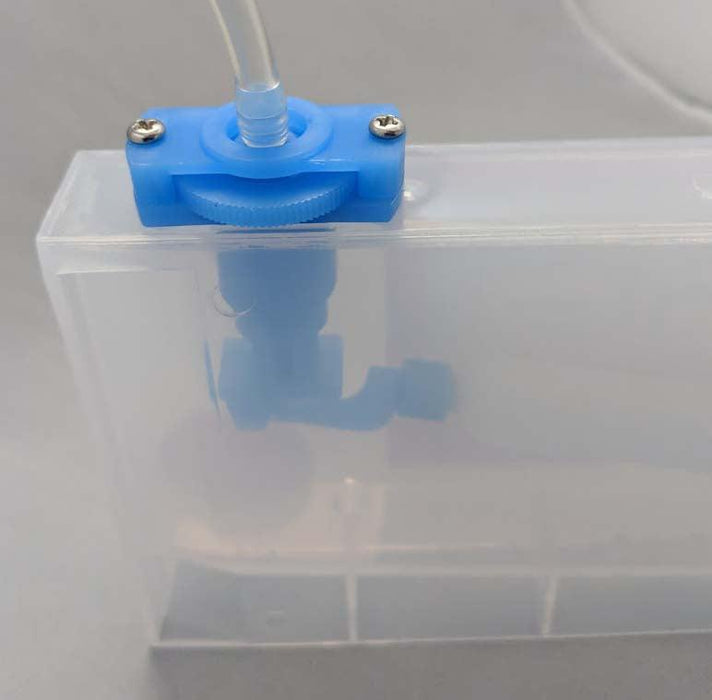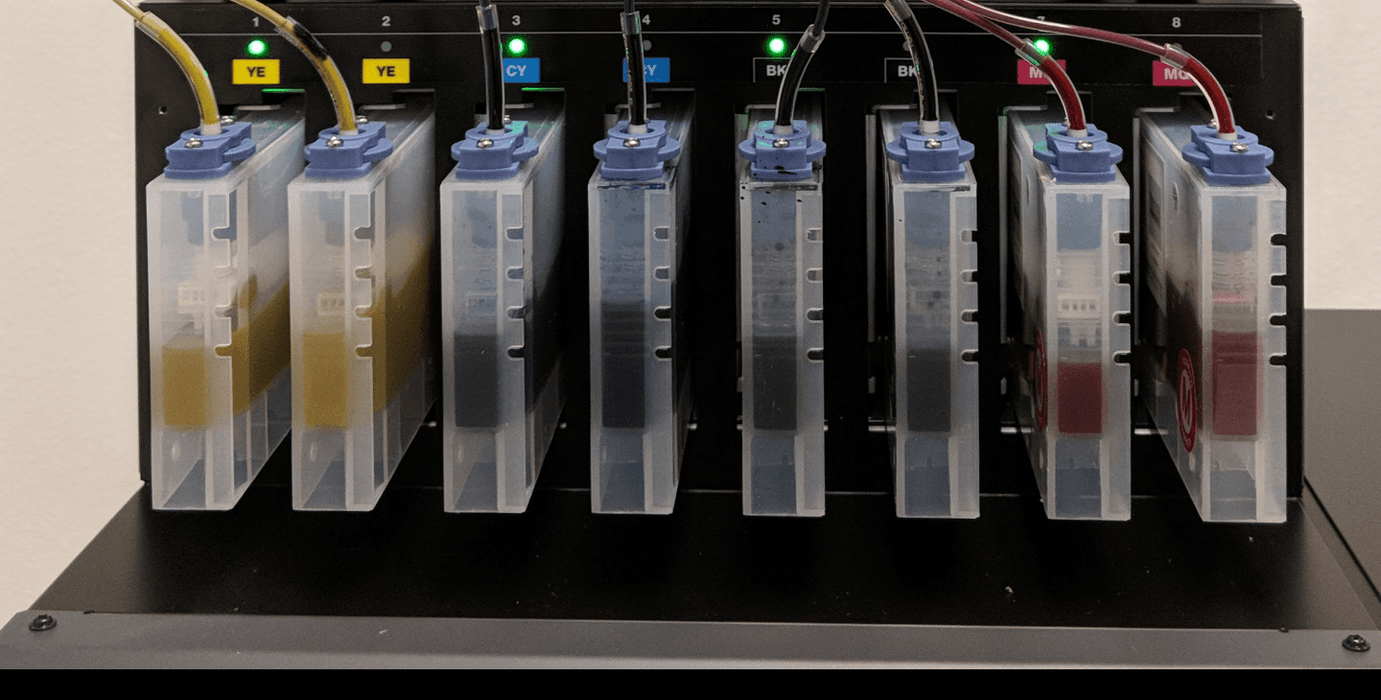 Roland Bulk Solvent Ink Starter Kit
by INKJETPARTS.NET
The Roland Bulk Ink System can be used with Roland printers using a horizonal cartridge. This system comes with 4 tanks, 8 cartridges and tubing needed to connect everything. Our bulk ink set includes the following items. 
- 4 High quality tanks. 
- 4 NEW VERSION 2023 Float cartridges with easy connect fitting. 
- 1 Set of 1 liter CMYK EPTA Eco Solvent
- 8ft of premium soft tubing for connecting the system.
Roland Eco Maxx Chips can be found on the link below.