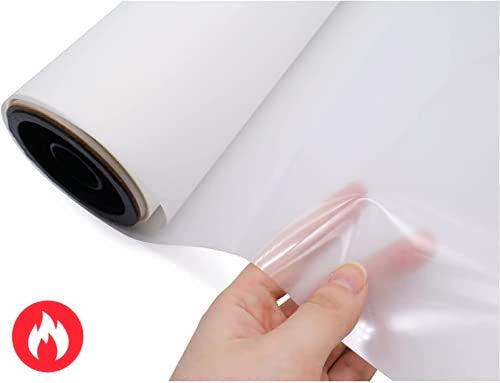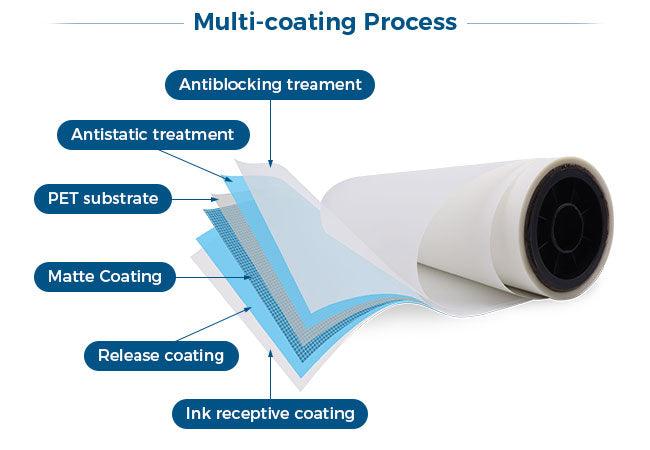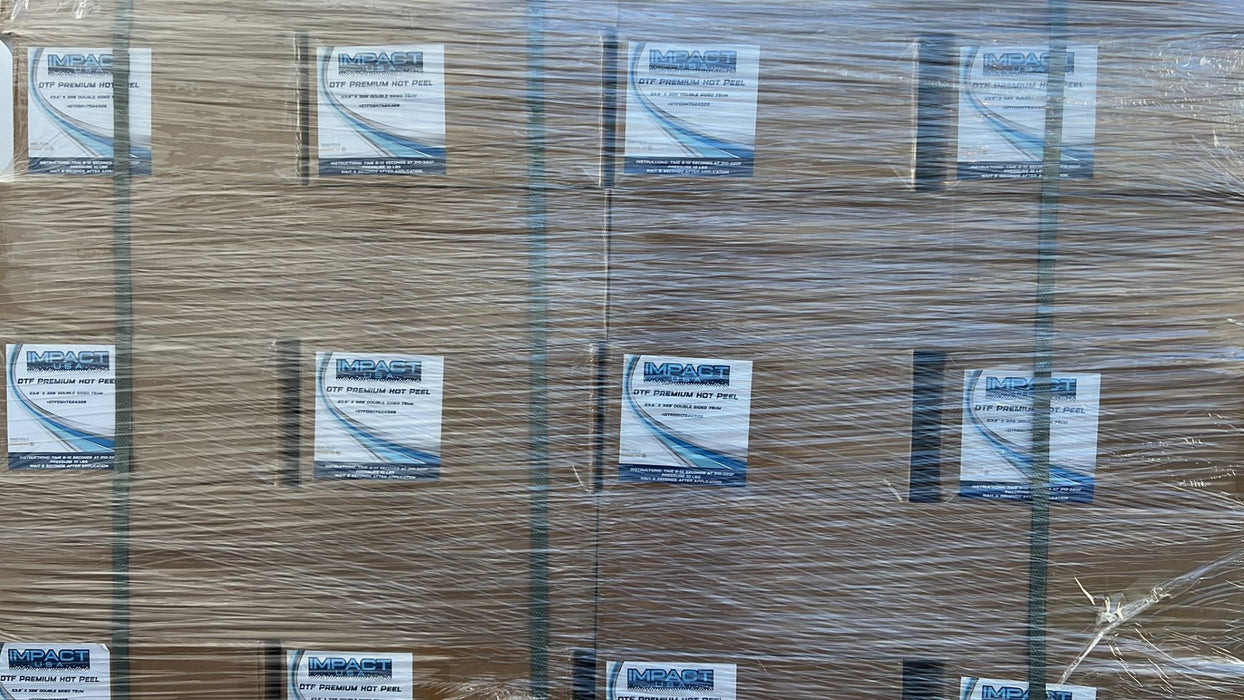 DTF Film 13" x 100 Meter Doble sided Matt Roll Hot Peel
by INKJET PARTS
This DTF transfer film is hybrid hot peel, premium coated on both sides with brighter color effect. You will see less slippage through the printers pinch rollers creating less ripples and binding through your shaker. 
Features 
- Our DTF transfer film is coated over 10 times & has stronger ability to absorb ink that allows brighter colors and sharper prints.
- Static Free! The non-printing side of our DTF transfer film is specially treated to be Static Free. No powder residue after shaking.
- Hot Peel: Peel off the film without a long wait after the first press.
- Double Side Matte creates less static and slippage.
Instructions
1. Print the image onto the matte side of the film in mirror mode. CMYK+W
2. Apply hot melt powder evenly and remove the excess powder 
3. Set shaker to (300-315°F, 1min)
4. Transfer the image by heat press at 300-320°F for 5sec with medium pressure
5. Remove film after transfer